Russia may ditch dollar in oil trade as it is too risky â€" finance minister

Russia may ditch dollar in oil trade as it is too risky â€" finance minister Get short URL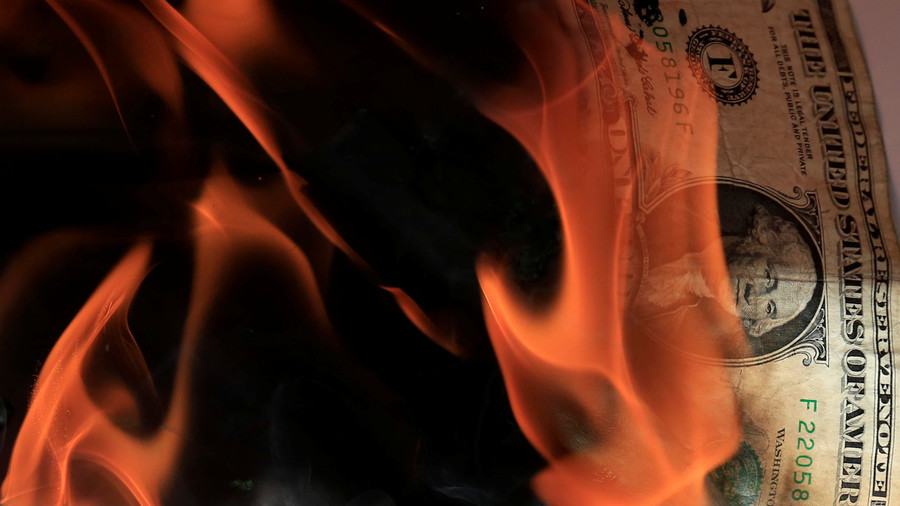 The US dollar is not a reliable tool for payments in international trade, Russian Finance Minister Anton Siluanov told Russian media. Payments in national currencies might be used instead, he said.
In an interview to Rossiya 1 TV, the finance minister expressed doubt that the internationally recognized currency is reliable. Siluanov also said he does not "rule out" the possibility of switching to national currencies in oil trade.
"We have significantly reduced our investment in US assets. In fact, the dollar, which is considered to be the international currency, becomes a risky tool f or payments," he said in part of the interview aired on Sunday.
READ MORE: Russia's top 5 trump cards in the sanctions game against the US
The statement comes after Washington announced plans to target Moscow with a new round of sanctions, which could reportedly include exports of sensitive national security goods to Russia. The measures come in response to the poisoning of former double agent Sergei Skripal and his daughter in the UK â€" which Western nations blamed on Russia without providing any evidence.
Siluanov said the sanctions are "unpleasant," but nothing fatal. In response, Moscow will only continue to minimize investment in the US economy and securities and will push for payments in rubles and other currencies, including the euro.
The response, however, will not target American companies operating in Russia, he said. "Currently, we do not plan any restrictive measures or closures, for example, to clo se McDonald's, as our citizens work in these companies."
Think your friends would be interested? Share this story!
Source:
Google News Russia
|
Netizen 24 Russia